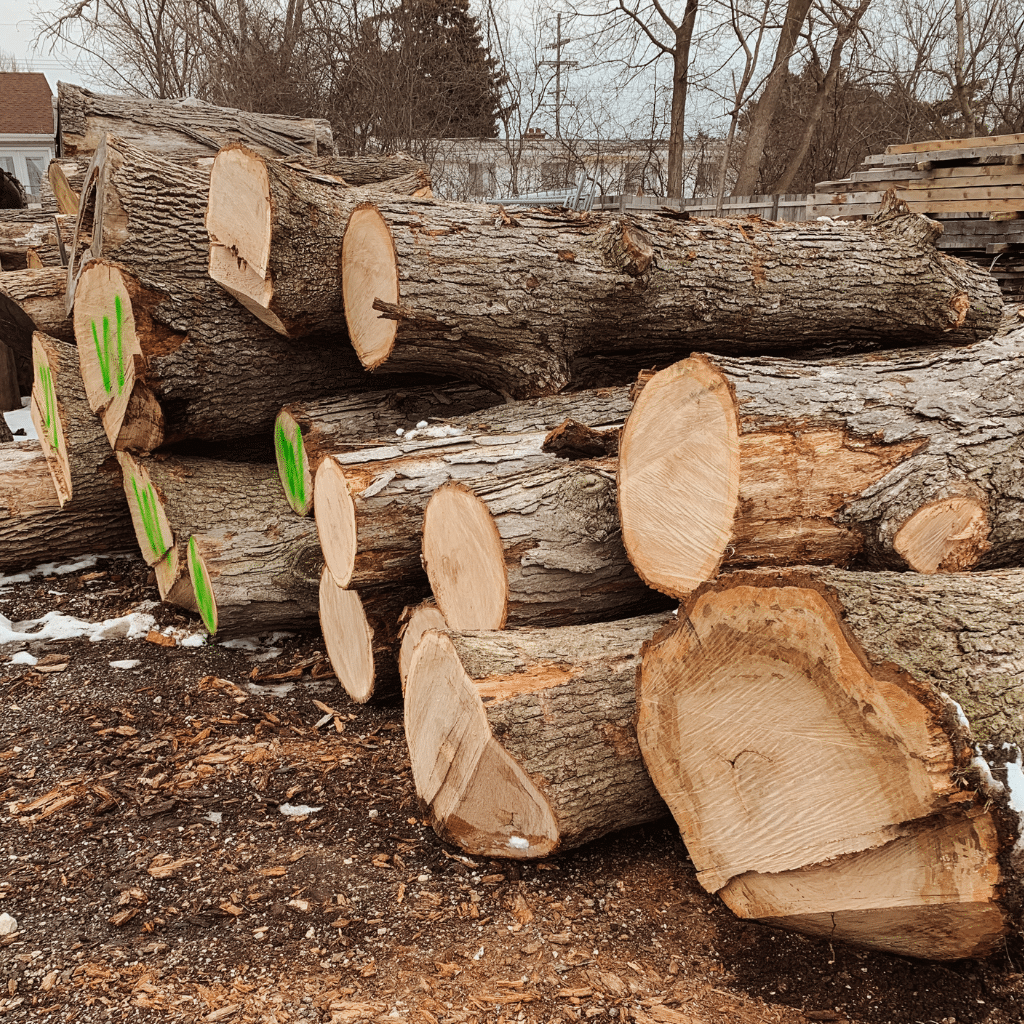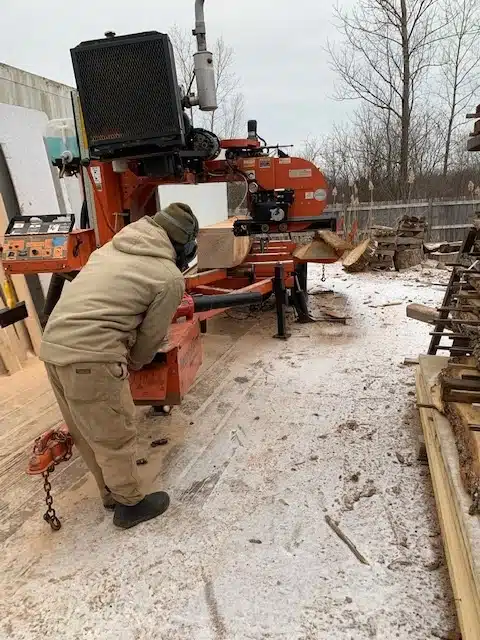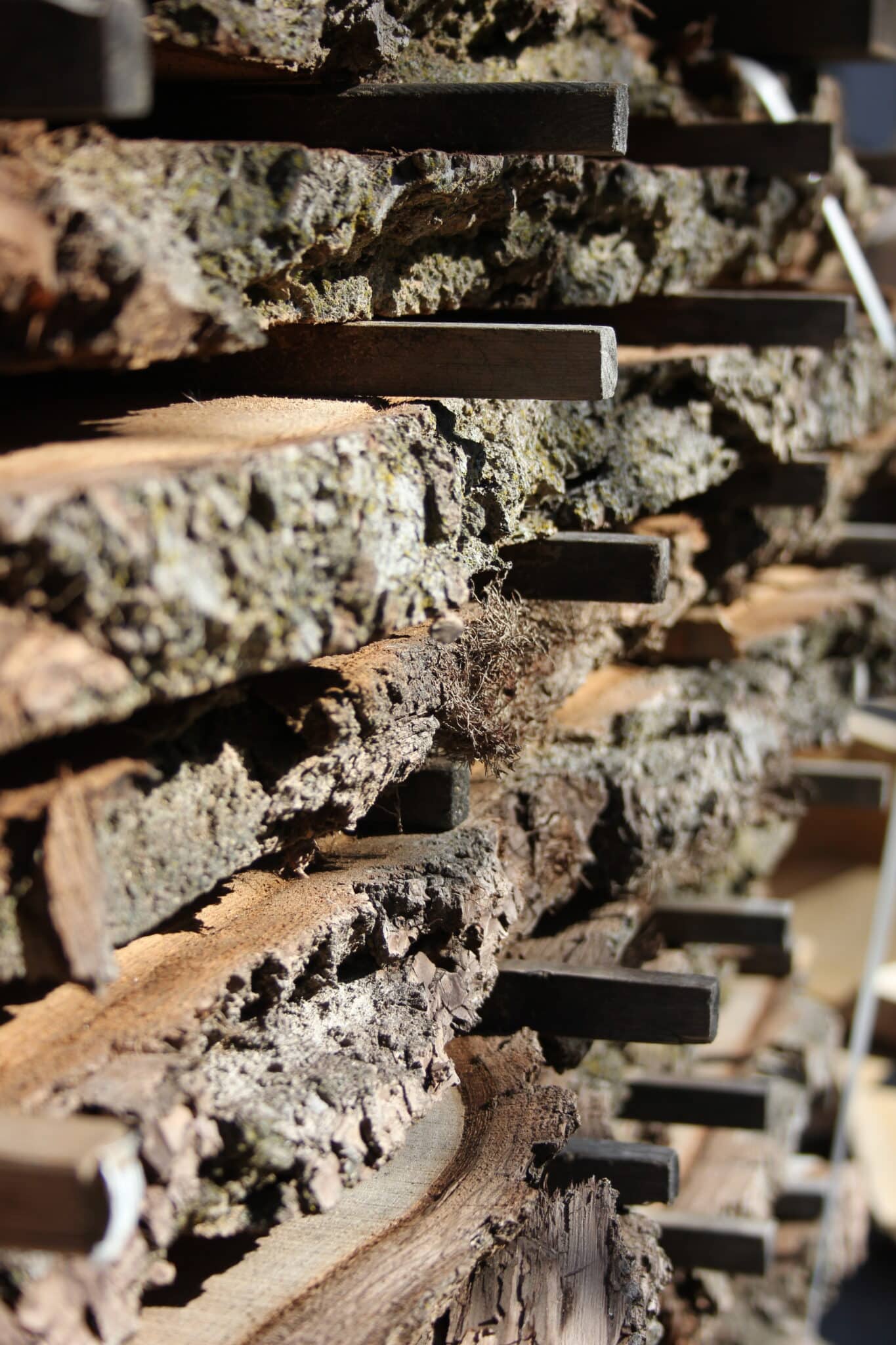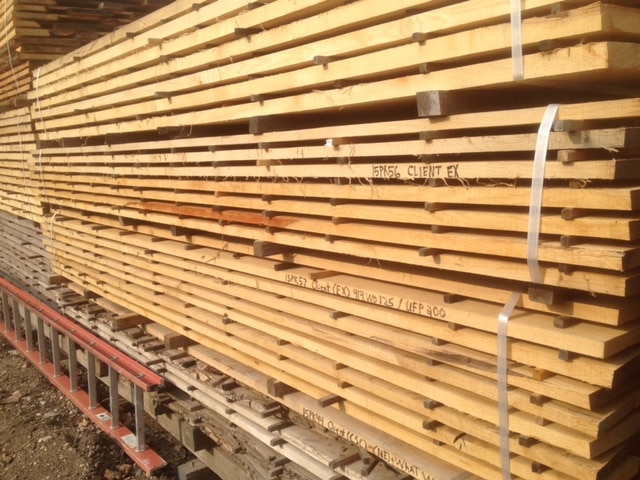 Milled and Kiln Dried Wood
Our North Chicago production facility centers around a Wood-Mizer band saw mill, capable of cutting logs up to 36 inches in diameter and up to 20 foot lengths. We operate three dehumidification kilns capable of drying 4000 board feet per cycle. Typical dry times on green lumber range from 4-8 weeks, while thick slabs can take up to three months.
Have a specific log you want to use for a project? We can arrange for your logs to be picked up from your property and brought to our location in North Chicago to have them custom milled and kiln dried so you can give them a second life. We'll mill to your specifications and kiln dry to furniture grade moisture content of 8%-10%. For extra thick stock or logs, we run them through longer kiln cycles. All lumber is completed with a sterilization cycle to eliminate any living bugs.
Source your lumber from our inventory of logs. Milled to your specifications and kiln dried, our lumber is sold by the board foot and available in large quantities. Additionally, whole logs can be milled, book-matched, and kept together for unique projects.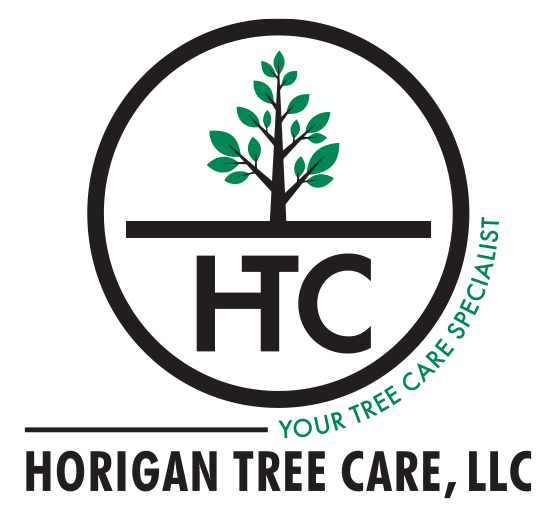 Tree care and consulting services can be invaluable in ensuring your home or business look their best! With an array of services, ranging from pruning shade trees, to tree preservation, you will be sure to have an outdoor space that looks its best.
Removing dead or diseased trees doesn't have to be a hassle! Our team provides tree removal services that will give you peace of mind knowing they'll be removed safely and efficiently.
Bruce Horigan Certified ISA Arborist # IL 0098-A
Justin Horigan Certified ISA Arborist # 5385A
Willard Smith Certified Arborist # IL-0002A

Services Available:
Pruning: shade trees, ornamentals, and shrubs
Plant health care services​
Root Pruning
Tree Preservation
Tree Surveys/Inventories
Cabling and Bracing
Lightning Protection
Tree Removal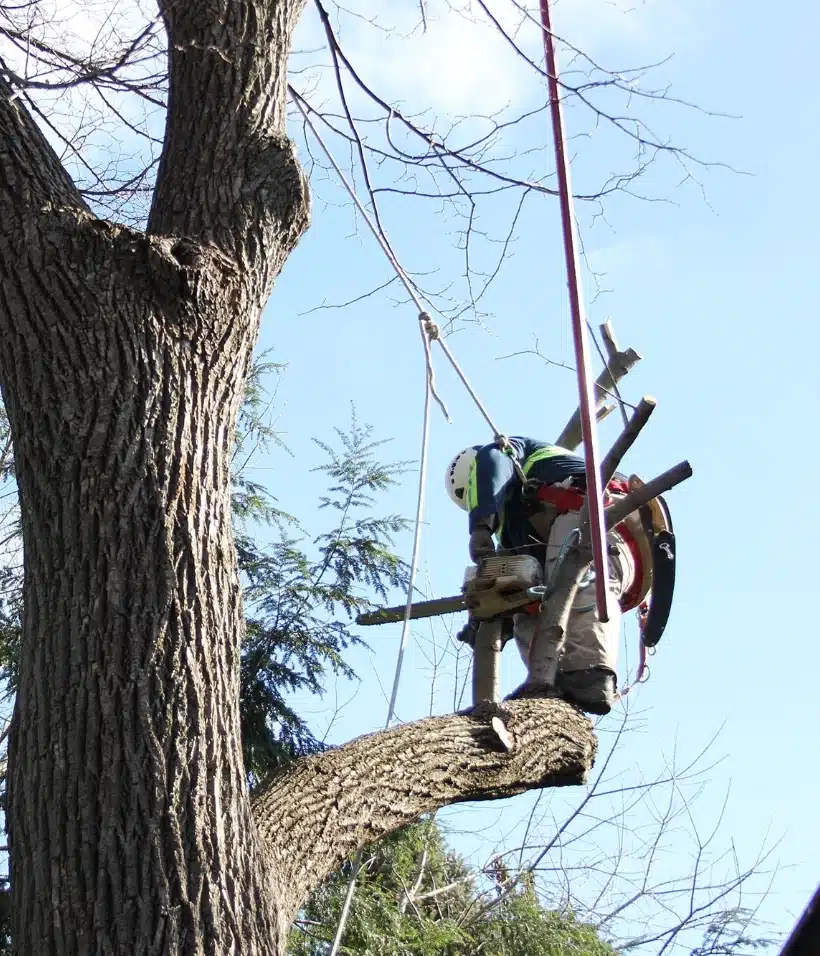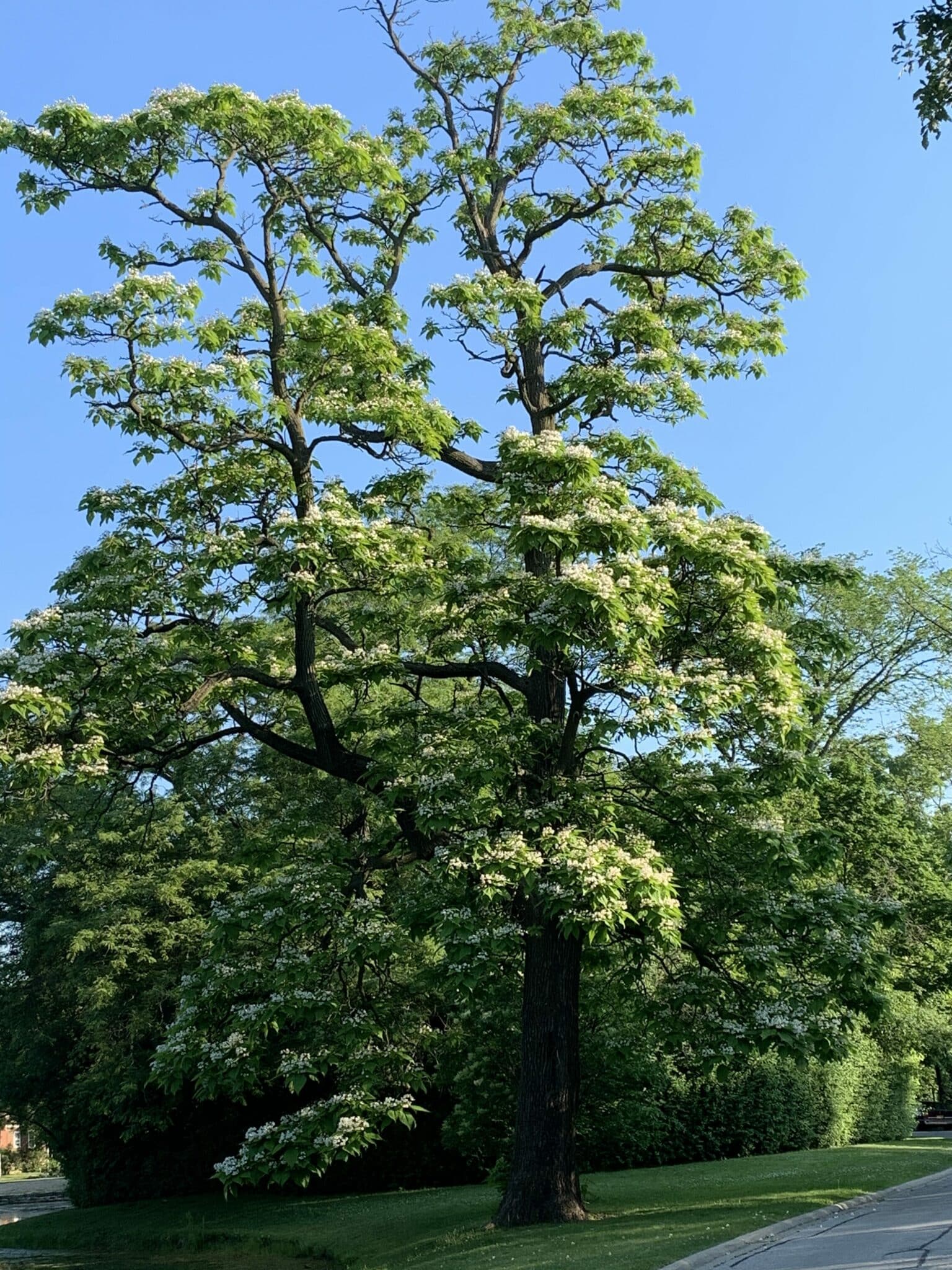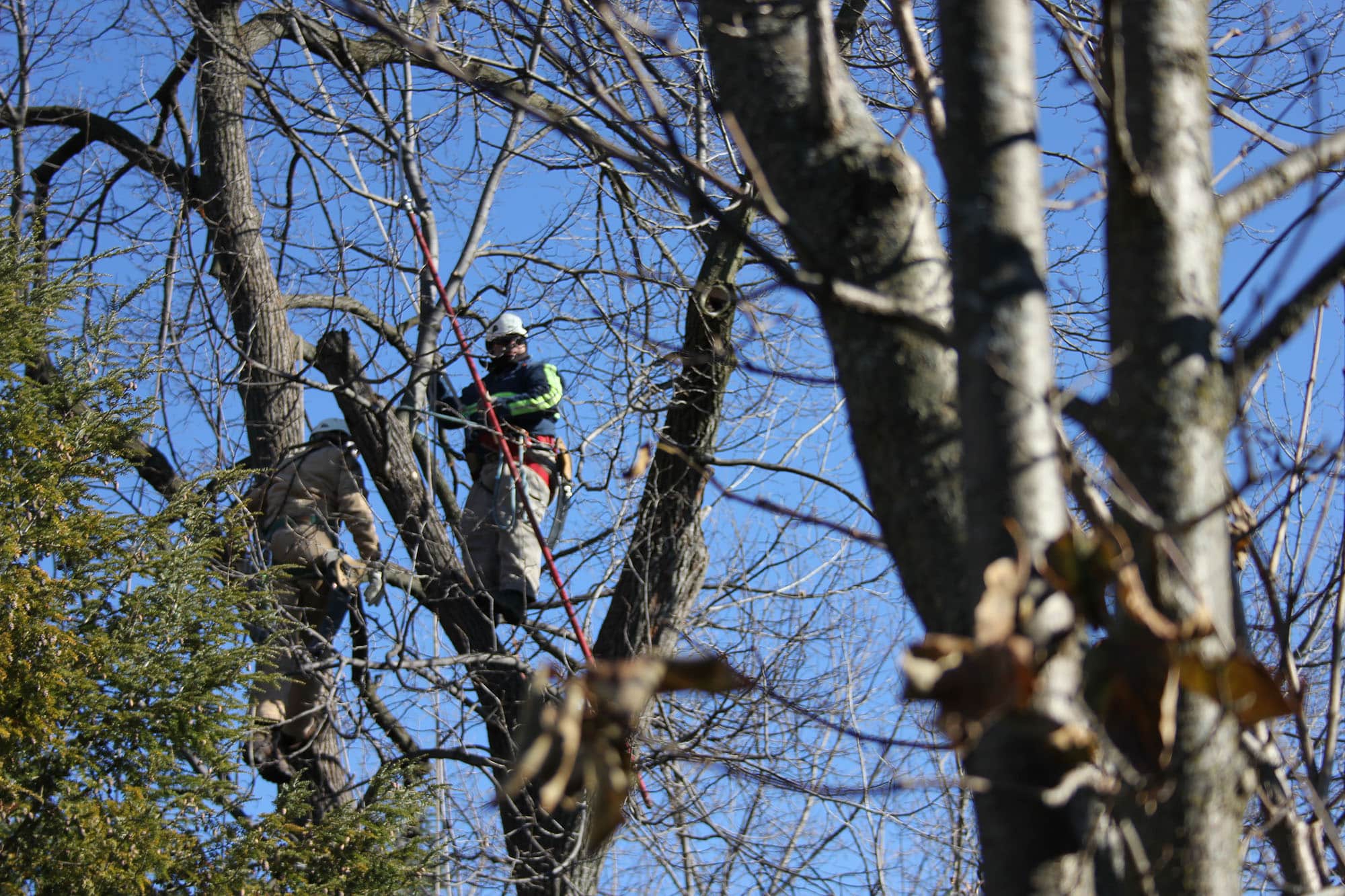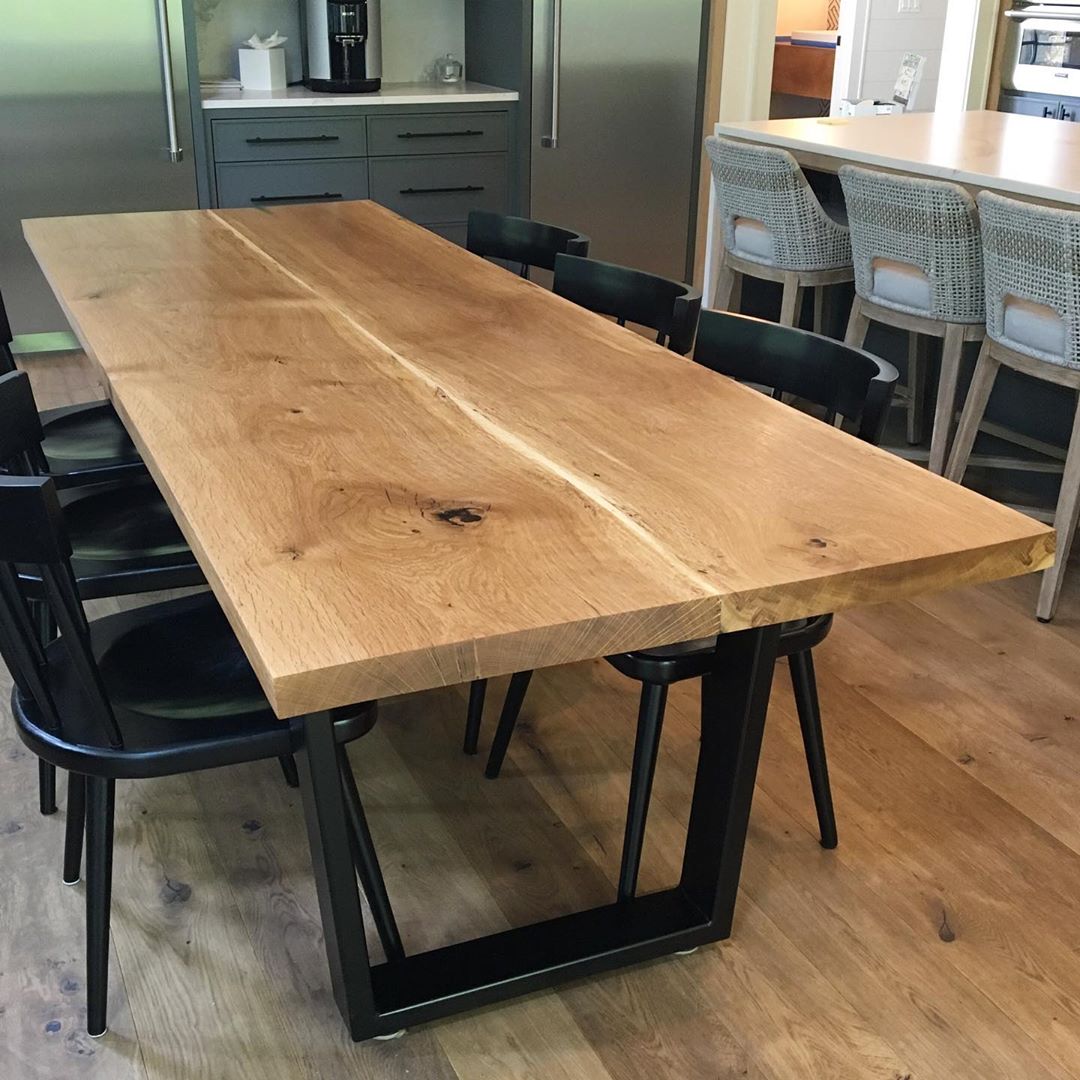 We build hardwood furniture, table tops, and countertops to your specifications made out of kiln dried lumber from the Chicago urban forest. We specialize in slab style pieces highlighting the natural character and beauty in each tree.
Create a one-of-a-kind piece of furniture. We work with homeowners, designers, millwork shops, or even your builder! Our designs are all uniquely crafted from either your tree's lumber or our warehouse inventory, with every piece tailormade for its beautiful grain patterns. Let us help bring that special touch into your space today!
Custom furniture means a custom process. With each unique project, we use traditional joinery techniques to preserve the integrity of the piece. While metal fasteners may be used on occasion, we often fabricate using metal only in the base attachment. In addition, our construction is entirely solid wood, with small amounts of sheet goods used in cases of backing or upon request.